Modern Stair case and sturdy fire escape for commercial and domestics customers
We pride ourselves on offering an experienced and bespoke service for the manufacturing of all our stairs and fire escapes at a competitiveness price. Working closely with the end users, builders and architects we provide a complete service from initial design, manufacture, installation and final finish. Commercial Stairs Cases
Staircase for office complex, factories and shop fitting with experience of installation at some of the biggest shopping centres in the country and international brands shops in Oxford Street. Domestic Staircases
Modern and practical staircase for new or refurbished installation. Finished to an exceptionally high standard of workmanship in a variety of metals and finishes depending on your needs.
Fire Escapes
A complete service is offered including initial advice, on site survey, design manufacture and installations. Finished in paint or galvanization our fire escape comply with all the relevant fire safety procedures and are built to last.
Staircase Designs
Whatever the situation and stairs required we are confident that we can offer all our customer the stairs that surpass your expectations. Hand rails and balustrades can be design and manufactured in a variety of metal and finishes to match your decor and needs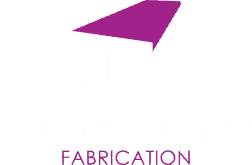 Our commitment to you and the quality of our service for stairs and fire escapes
We pride ourselves on our customer service and are focused on our communication with our customers, suppliers and our workforce. We keep all parties informed at every step of the manufacturing and supply process.  Our welders and fabricators are highly trained, motivated and are very proud of their own individual work. We derive great satisfaction in client retention and will carry out your project with enthusiasm, and professionalism.
We look forward in speaking with you, Thank you
Open a trade account
Request a Quote
Fabricated Structural Steel