Design And Manufactures Of Steel And Glass Features Stainless Finish
We can provide any type of stainless steel finish required.  Our experience covers providing a consistent brushed to a mirror polish on all parts and joints.  Providing our work for clients with sea front locations has helped greatly in providing a stainless finish that will last. Design Help
Our advice covers all aspects of the manufacturing and installation, with help on the choice of the best materials most suited for the projects use, installation and location conditions. Balustrades
Glass and steel balustrades work in unison tohether with a perfect match for resistance to the elements, sleek design and ease of maintenance. While getting the best from glass with expanding views form outside and inside. Delivery and Installations
Whatever your needs are we re here to ensure that the delivery and installation of your project goes smoothly.  Our experience covers both single house as well as production runs for commercial offices and flats.
Prefabricated Steel to Specify and Order Online Now
Cut, mitre, drill, fabricate and buy your structural steel online now.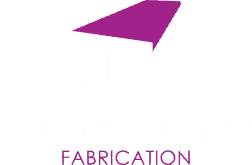 Our commitment to you and quality of our service for Stainless Steel and Glass
We pride ourselves on our customer service and are focused on our communication with our customers, suppliers and our workforce. We keep all parties informed at every step of the manufacturing and supply process.  Our welders and fabricators are highly trained, motivated and are very proud of their own individual work. We derive great satisfaction in client retention and will carry out your project with enthusiasm, and professionalism.
We look forward in speaking with you, Thank you
Open a trade account
Request a Quote
Fabricated Structural Steel