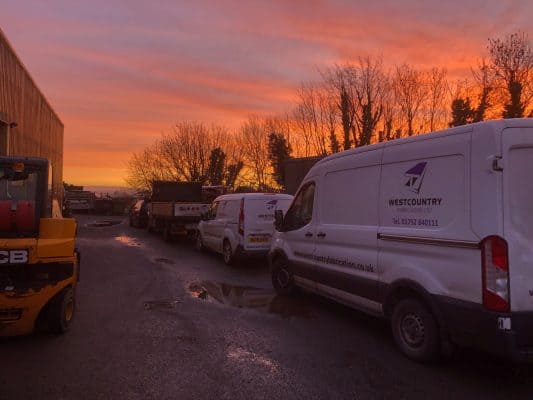 General labourer/driver/ assistant (£9-12 per hour permanent/employed or £12-15 per hour self employed)
We have a diverse job opportunity available at Westcountry Fabrication Ltd, Saltash, Cornwall, with driving and site work throughout Devon and Cornwall.
Please apply by sending a CV and cover letter to [email protected].  Closing date 14th May 2021. We experience high volumes of applications for jobs such as this and so it is essential that a cover letter is included. We also welcome potential applicants to visit our workshop by appointment to discuss the job (adhering to COVID guidelines) prior to applying please e-mail or call Sam on 07894045287 to make an appointment.
Job duties include:
Assisting skilled fabrication and fitting tradesmen in the workshop and on-site
Collecting materials for the job and delivering to site
Delivering directly to customers in our flatbed truck
Loading and unloading of steel safely (this will involve manual work)
Keeping working spaces clean & tidy
Ensuring relevant delivery notes, job records and time sheets are completed accurately
Essential skills:
Full UK driving licence with at least 5 years driving experience.
Must be happy to work independently and as part of a team in a physically demanding role
Must be adaptable in your role (some days you may spend most of your time driving, other days you may be in the workshop or on-site).
Have a positive and proactive attitude to work, able to take and follow instruction and also use initiative when required.
Reliable and punctual
Excellent quality as standard and a good eye for detail
Good communication skills with customers, suppliers and team members.
Desirable skills
CSCS Card
Experience driving large vehicles (e.g. flatbed trucks/ vans)
Fork-lift license
Experience in metal work/ fabrication/ construction industry.
Working at Height Training
Manual Handling Training
PASMA Certification
IPAF Certification
Asbestos Awareness certification
Safety Harness Training
First aid training
Background:
We are an experienced steel fabrication firm that has grown out of the hard work of a small core team of dedicated individuals over the past 9 years. We pride ourselves on providing the best quality steel fabrication work and highest level of customer service in the industry, our commitment to quality is evidenced by our ISO9001:2015 certification. We offer a unique 'one stop shop' service to customers as we complete the whole range of steel works that might be required on a project, from structural steel work and building frames, through to feature staircases, stainless steel and glass balustrade and finishing details.
We have experienced a period of rapid growth as the demand for our products and services is extremely high. As such we are recruiting for this job to support our skilled staff in their duties. We only employ the best candidates, we take pride in our work and our team are self- disciplined, self-motivated and have a strong work ethic. As a result, all staff benefit from a respectful working environment and excellent team ethos, ambitious projects with ongoing training and development opportunities. As a small team where each member is valued highly, we also offer a 'human' approach to management and operations and actively seek to ensure that we as a company are meeting the wellbeing needs of our staff.
We understand that everyone's circumstances are different so we will consider applications for this job from those who would prefer to work self-employed/ employed, full or part time hours for this role. Full time hours are 40 hour per week 7.30-4.30 Monday to Thursday and 7.30-1.00 on Friday. Overtime is paid at 1.5 rate. Part-time applications will be considered, with essential days being Monday and Wednesday and with some flexibility available on other days. We will also consider applications on a self-employed basis. Please indicate your preference and availability in your cover letter along with relevant skills and experience. We reserve the right to close this advertisement early if we receive a high volume of suitable applications.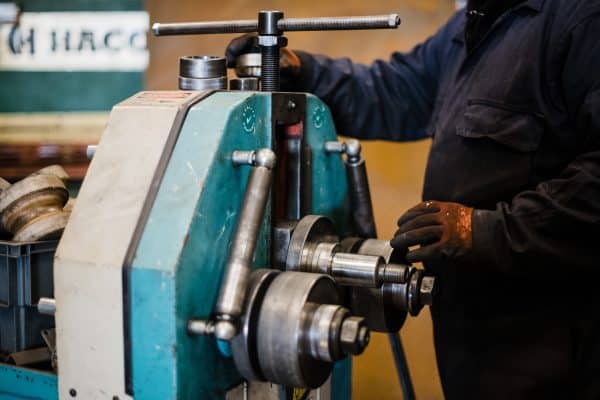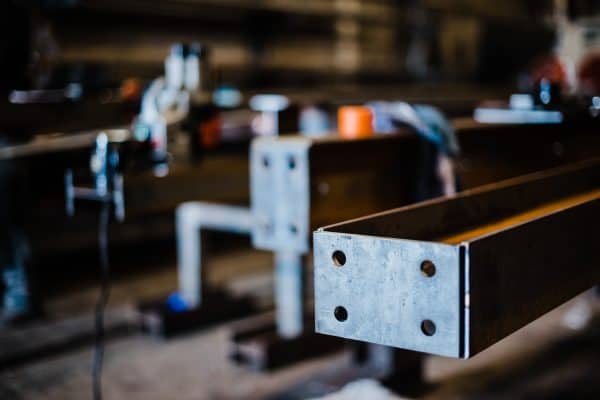 Westcountry Fabrication Ltd workshop, photos by Louse Eleanor Photography